Asian Market Success: Team Up or Miss Out
If you're looking for an area of the world with limitless potential for pork genetics, look no further than the East and Southeast Asian markets. To thrive in this region, however, companies must forge strong partnerships, offer exceptional products and protect the one element that ultimately separates success and failure: pig health.
"The development of Asia is a prime focus for Hendrix-Genetics," said Hugues Six, General Manager Swine - East & Southeast Asia for Hendrix Genetics. "We've prepared a detailed commercial strategy based on growth through partnering with the most innovative stakeholders in the region to impact the protein production sector."
Most of the customers in the region are multi-species businesses. In addition to pigs, they might produce shrimps, eggs or color broilers. To ensure synergies in the development of its different business units, Hendrix-Genetics chose to establish its East and South-East Asian base in Bangkok, Thailand. In doing so, the company can gather its management, sales and support services for various units in one location, close to its target markets.
Two of those markets in which Hypor is experiencing rapid growth are Vietnam and the Philippines. In both countries, Hypor is growing its partnerships with large pig producers while developing the Libra* PS and commercial boars (semen) for multiplication and distribution. At the same time, Hypor is also planting the seeds for success in Thailand and Myanmar.
Of course, long term results in any of these countries are impossible without long term pig health, and that's where the Hypor advantage comes in.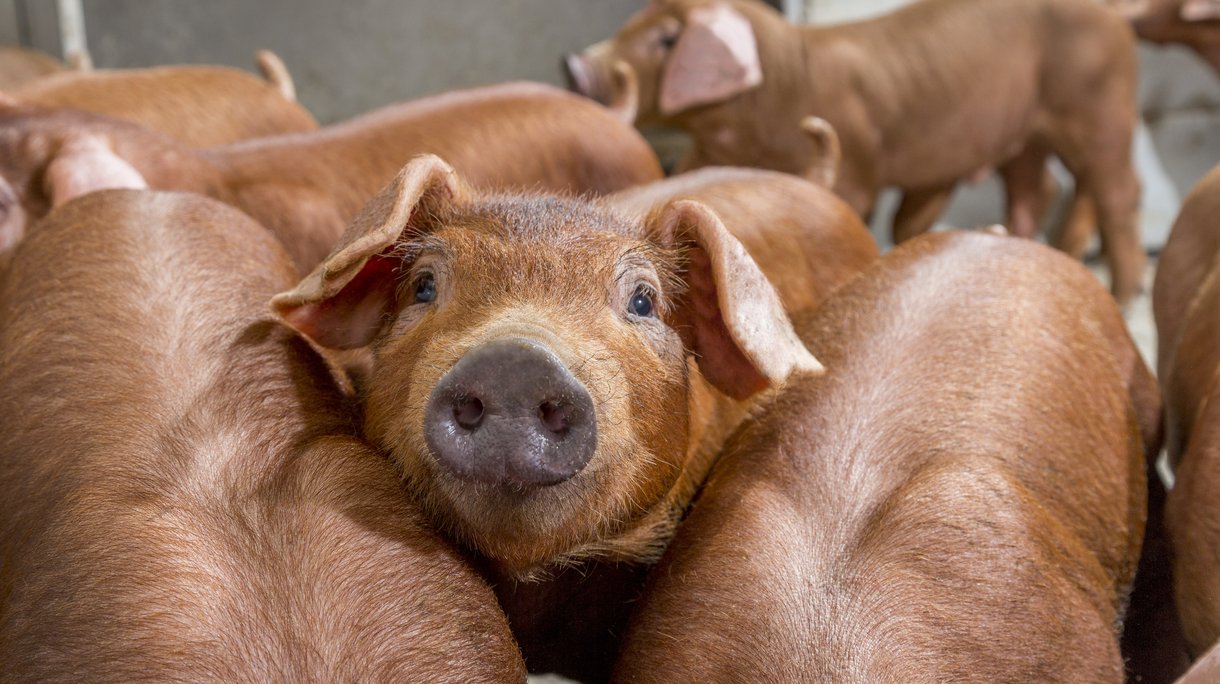 "Given the pig health issues in parts of Asia, Hypor is pleased to be sending its products to East and Southeast Asia from nucleus farms in Canada such as the brand new Bon Accord state of the art facility in Saskatchewan," said Hugues Six. "These are high health, pathogen-free herds from a safe country of origin, offering peace of mind for customers in the face of multiple disease threats."
Upon arrival of those animals, protecting high health status for its herds is the focus of BioHypor, an advanced self-replacement system in production worldwide. The system includes accelerated distribution of top genes, transfer of breeding expertise, enhanced biosecurity and comprehensive technical support.
BioHypor is essentially a mini-nucleus established inside a client production system. After an initial fill of great grandparent (GGP) breeders, the client system is closed to live animal entry, drastically reducing the contamination risks. New genes enter only via fresh Elite GGP semen from a Hypor Gene Transfer Centre.
BioHypor clients have access to the company's Support Platforms, a multidisciplinary team of local and global experts in Genetics, Artificial Insemination, General Production, Nutrition, Health, Product Management and Marketing.
"A large part of our success comes from the quality, dedication and practical experience of our Asian team of experts, who apply the highest international standards in Asia. Maintaining those standards and transferring our knowledge throughout the region will be crucial for Hypor development. "
For years now, successful BioHypor systems have been in place in Vietnam, the Philippines, South Korea and Japan. As the system has proven effective in a wide range of virus-challenged environments, it should serve as an excellent option for any part of Asia where producers must quickly develop solid strategies to combat ASF.
At the end of 2019, Hypor is launching BioHypor 2.0, an enhanced version of the original system that offers greater simplicity and asks less from the customer. For existing clients, it will be an upgrade of their system that makes life easier and reduces the potential for human error. It will also appeal to new customers seeking to simplify their breeding program while maintaining biosecurity and rapid genetic progress.
Ultimately, it is the combination of Hypor's expertise, products, solutions and technologies that spell success in Asia and around the world.
Our breeding approach is to avoid the extreme selection for a specific trait that some companies adopt. We believe in balanced breeding that produces sows like the Libra* that are adaptive, efficient and easy to manage. Our boars are perfectly suited for vertically integrated markets, and in collaboration with our dam lines, they deliver exceptional products that feed the wants and needs of the East and Southeast Asian markets.