Zemspol Dešná, part of Rhea Holding in Czech Republic starts breeding and production of Hypor swine genetics
Zemspol Dešná, a vertical integrated pork producer and part of the Rhea Holding which is one of the largest farming companies in Czech Republic, has signed a long-term breeding and production agreement with Hendrix Genetics, global multi-species, animal breeding company, to produce Hypor swine genetics for the use in the own integration and for sales to Hypor partners in Czech Republic and surrounding countries. For this purpose, Zemspol Dešná will populate their brand-new state of the art nucleus farm in the second quarter of 2022 with high health Hypor breeding animals, which will form the basis for their breeding and production activities.
As a result of the growing global demand for Hypor swine genetics, Hendrix Genetics has been actively looking for multiplication partners in different parts of the world. Through the partnership with Zemspol Dešná, the availability of high-quality swine genetics will be brought directly to the emerging markets in the Central & Eastern Europe region.
Zemspol Dešná will start up a 600-sow high health nucleus farm that will be populated in the coming months with SPF (Specific Pathogen Free) Hypor animals.
Ing. Josef Kolář, owner of Zemspol Dešná, is looking forward to cooperating with Hendrix Genetics and stated: "To build a sustainable pork sector in this region, we need to provide producers the quality genetics that guarantees an efficient and easy to manage sow, capable of producing the highest quality piglets by herself that have the capacity to become valuable finishers. We are convinced Hypor is the right genetic brand for that." That also confirms main zootechnics for swine production Mr. Jiří Veselý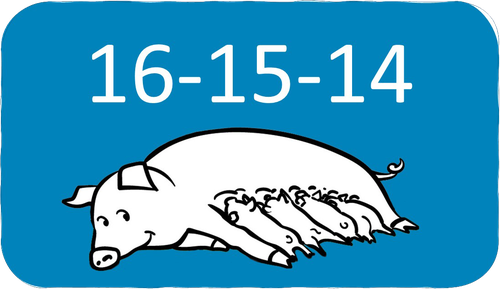 The standard of 16-15-14 (16 total born, 15 born alive, 14 weaned) piglets with an average birth weight of 1.5kg has been set by Hendrix Genetics, and they are quickly approaching this target. These performance goals are convincing arguments that laid the groundwork for this partnership.
The economic advantages of our breeding program are clear and measurable, but our focus on different social aspects of pork production offers added value that is growing fast in importance.
Hypor is setting the standard for sustainable swine breeding, and more and more Hypor farms in Europe are achieving 14 weaned piglets per litter and over 35 piglets weaned per sow per year.
The RHEA HOLDING group brings together several companies operating in different fields of activities. All of them are united by a unified concept, philosophy and ownership structure and the core area of our activities is AGRICULTURE. We currently manage 21,000 hectares in South and South-West Moravia, Southern Slovakia and South Bohemia. Zemspol Dešná is the company that will produce Hypor genetics.
More information is available at www.rheaholding.cz
Hendrix Genetics is a leading multi-species animal breeding company with primary activities in layer, turkey, swine, aquaculture and traditional poultry breeding. Hendrix Genetics provides expertise and resources to animal protein producers in more than 100 countries, with operations and joint ventures in 25 countries and more than 3.500 employees.
Hypor, the swine brand of Hendrix Genetics, is one of the world's leading brands of swine genetics, with owned strategic nucleus herds, central AI stations and distribution partners in over 35 countries. The breeding program is focused on balanced breeding as the sustainable way to maximize total system profitability.
More information is available at www.hendrix-genetics.com