New Nucleus Facility Playing it Safe
With swine diseases like PED and African Swine Fever (ASF) continuing to make headlines, people are seeking a good news story more than ever. If there is a silver lining to the growing threat from such viruses, it's a commitment to continuous improvement in biosecurity for the pork industry, and a perfect example is the rebuilt Bon Accord nucleus facility in Ituna, Saskatchewan, Canada. This ultra modern 1200 sow farrow-to-finish operation is equipped with the latest technology, but what really sets it apart from a pig health perspective is the strict adherence to biosecurity.
When it comes to maximizing biosecurity, it's easier to do that with a new facility like this then trying to revamp an older structure. Our aim is to preserve the high health status of our herds, and that effort starts primarily with managing transport.
Since pig transport represents the greatest risk for introducing disease on farm, the Bon Accord facility follows precise protocols and demands that everyone they deal with does the same. When animals are loaded or unloaded at the farm, no contact is permitted between the truck and loading dock personnel.
"At the same time, there is a whole set of protocols that trucks must follow when approaching our farm," said Dr. Deley. "We have several trucks dedicated to our operation that don't deal with any other farms. All trucks coming to this location must be washed and disinfected by our people in our facilities, undergo 48 hour downtime and be tested for certain pathogens before they are allowed to connect to the loading dock. Even when fulfilling these harsh conditions, they will never be allowed in."
Feed trucks also have to obey the rules. Bon Accord has agreements with feed companies to assign certain trucks exclusively to them, and as with pig trailers, feed is delivered on a "no contact" basis between the truck and on-site personnel. Outside bins are designated for feed drop off so the trucks avoid the farm's interior.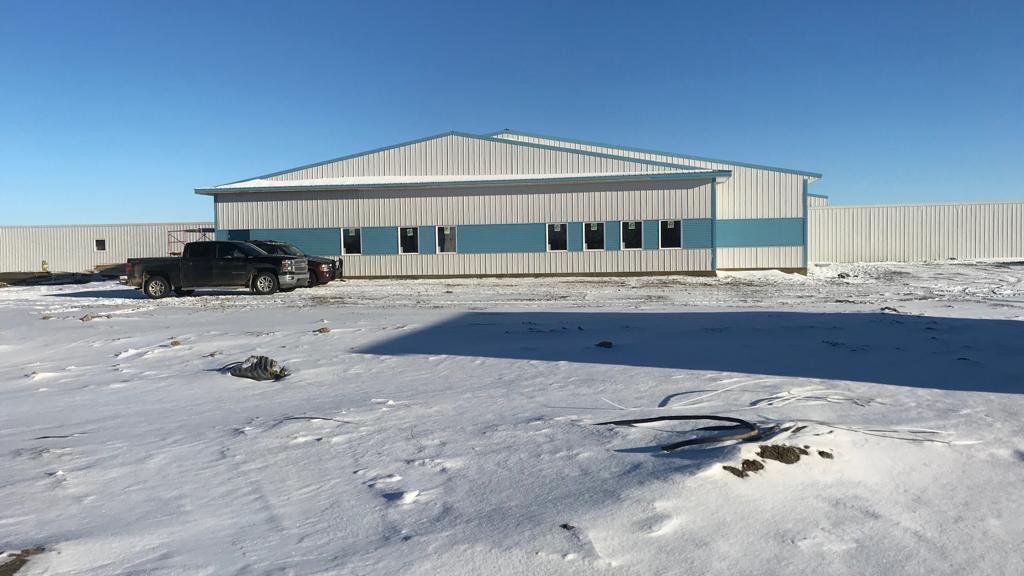 "We're conscious of any possible risk that could introduce disease to our operation. We ensure that our own personnel shower in and out and change their clothes every day. If any employee is in contact with pigs at another farm, they must wait up to six days before entering Bon Accord."
With equipment or other material, the company always buys new and never brings in objects from another barn. That material must then pass through the disinfection box prior to admittance, right down to the shampoo staff uses prior to starting work.
Even the farm's location was carefully planned.
"It's basically in the middle of nowhere. There are no feed mills, abattoirs or slaughterhouses nearby, and no reason for other transports to come near the farm."
Given all they do to protect their animals, maybe it's fitting that the Bon Accord facility is isolated. After all, when it comes to maximizing health and biosecurity, this farm is in a class by itself.