Better Together: Partnerships are Key to Pig Progress
Like a stroll on the beach or a candlelit dinner, research is better with a partner. Given the time, money and expertise required for genetic progress, teaming up is critical to success in the pork industry these days. Whether in North America or Europe, partnering with private industry, universities, government or a combination, working together gives genetic companies a rich store of knowledge to produce a better pig for both producers and consumers.
"Most of my colleagues need to be very focused on managing breeding programs and delivering genetics to customers, so they simply don't have time for basic research," said Dr. Patrick Charagu, Senior Geneticist at Hypor. "The catch, though, is that at the end of the day, it's research that spawns new tools or information applicable to breeding programs and developing better products."

It then comes down to a question of how to generate new knowledge that helps accelerate progress, and the answer is collaboration.
"We have a few partnerships that we're actively involved in," said Dr. Charagu. "Hypor has worked with a number of professors at the University of Alberta (U of A) for many years. During this period, we have provided free genetics to their applied research unit. In return, they have shared some of their findings with us, especially when it comes to understanding the basis for reproductive performance."
Hypor is gathering valuable information from their U of A arrangement on reproductive aspects of maternal lines, shining a light on underlying issues with the birth weight of pigs and both female and male fertility.
For the last few years, the company has also been working with the U of A on meat quality, another critical element for our customers. In the process, Hypor is learning more about the workings of genomics and gene markers and how to best apply genetics to enhance meat quality in their breeding programs.
One province over, the University of Saskatchewan (U of S) is another valued research partner. They have used the genetic material supplied by Hypor to examine disease issues and the challenge of low birth weights in piglets.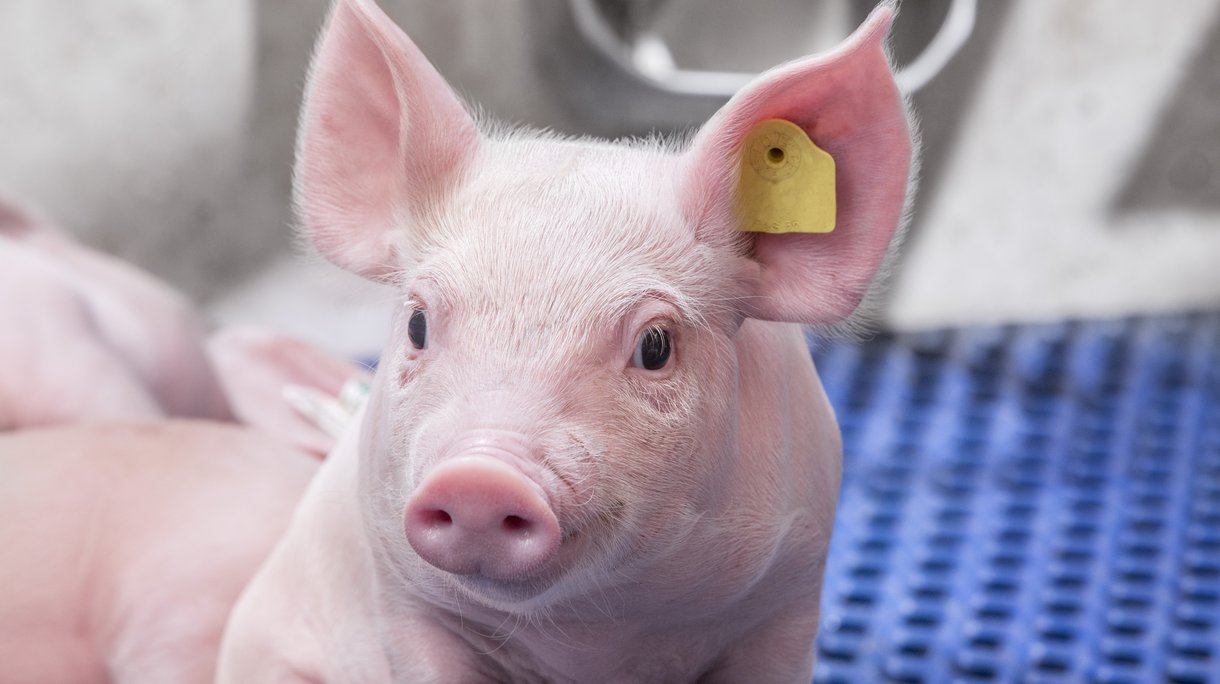 Perhaps the best example of collaboration with multiple stakeholders is Hypor's work with PigGen Canada, a not-for-profit organization comprised of numerous genetics companies and universities. Like Hypor, PigGen is focused on seizing new opportunities from developments in the field of genomics and genetics. The organization also develops strategies for Canadian swine genetics research to align with the priorities of the pork industry.
"The beauty of PigGen is that it draws expertise from a wide range of sources: genetics companies and academic institutions, such as the U of A, U of S, University of Guelph, Iowa State University and University of Edinburgh. Our participation is especially useful in identifying and developing tools that will improve selection for disease resilience, something that can have a huge financial impact on producers and that is growing in importance as new disease threats emerge."
Government has proven another worthy research partner, as evidenced by Hypor's cooperation with Agriculture and Agri-Food Canada (AAFC). In Quebec, these joint efforts relate to maternal lines, looking at sow milk composition and the relationship between leanness and productivity of a sow.
Out west, Hypor and AAFC have collaborated in the past through research at the Lacombe Research and Development Centre (Alberta) on maximizing protein deposition in grower-finisher pigs.
As Hypor continues its work with industry, universities and government, while seeking new opportunities, it uses one criterion in deciding which partners and projects to target: Will this research benefit pork producers in a meaningful way?
"Whenever we participate in research and enhance our awareness of cutting edge science, it provides knowledge we can incorporate in our breeding programs and use to make superior products. For example, if we understand the underlying genetics of meat quality, we can select for that attribute, and both the meat processing company and consumer will reap the rewards."
Similarly, if the company can learn how best to mitigate the lower birth weights that come with larger litter sizes, producers benefit from fewer small piglets and barns that are easier to manage.
Every time our research partnerships yield results, we have one more tool we can implement to enhance our customers' bottom line, and that's what it's all about.