Family Farm High on Hypor
Hog farming isn't easy, but when the Vandeweyers wanted better results, the solution was simple: Make it happen with Hypor. Since 1983, Belgian farmers Ludo & Arlette Vandeweyer have been running their family farm with one large location and two rented facilities. While they were getting good results, they decided in 2008 to aim higher, and Hypor helped them hit their targets, which included more innovation, more modern breeding and faster improvements.
Bigger and better breeding
In an industry where progress is often slow and subtle, the impact on the Vandeweyers' breeding program was significant. Not only were their pigs longer, bigger and strong-legged, with superior heat detection for the sows, but they also became easier to manage.
"Changing to Hypor let us move from a one-week to a four-week system," says Ludo. "This allowed us to better organize our labour and be more efficient, as instead of doing all the work on a weekly basis we now inseminate 70 pigs every four weeks." They started with BioHypor in 2016 to breed their own gilts, working with the GP Hypor Landrace sow on farm and purchasing GP Hypor Large White semen, enhancing their biosecurity in the process. 
Ultimately, business is about the numbers, and Ludo is pleased with how they're adding up.
"Since we started inseminating with the Hypor Maxter boar we have very uniform finishers. The high growth rate means that after 5 months and 10 days, 50 per cent of our animals are ready for slaughter, so we can take them in two batches instead of three or four." Whereas slow growth in the past forced the Vandeweyers to keep piglets in the stable for at least seven months, all animals are now gone in six. That translates to 700 fewer spaces that need to be rented each year and a saving of € 30,000.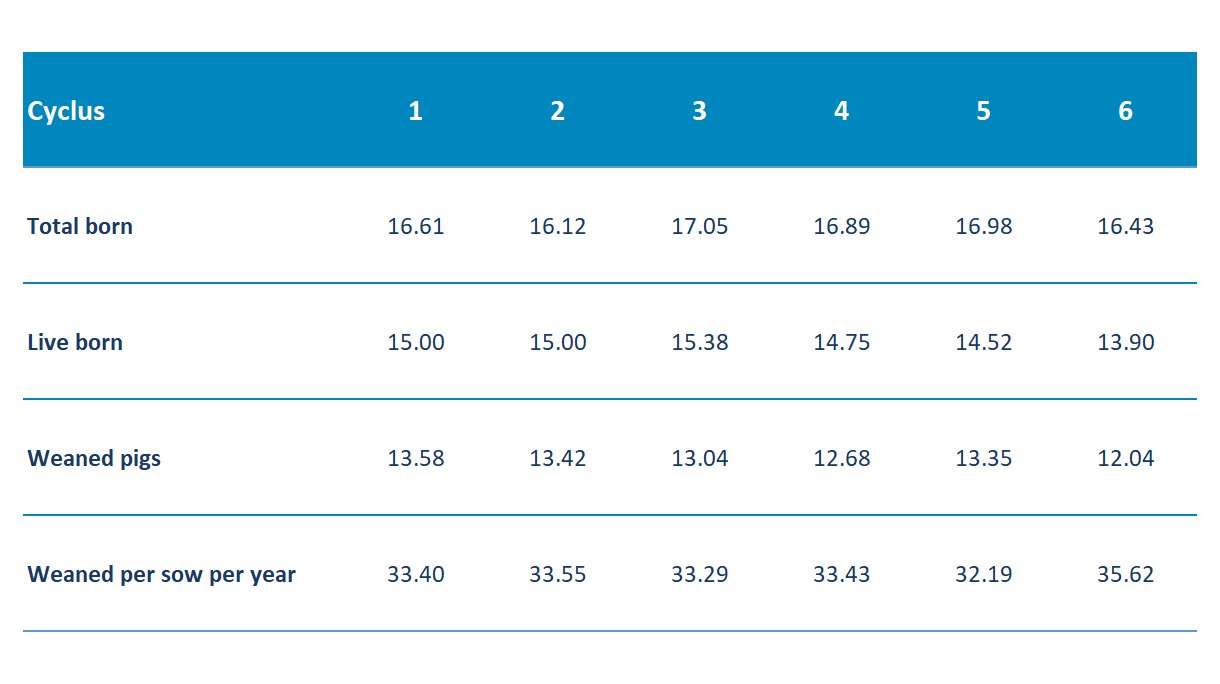 With all that Hypor has added to the operation, Ludo is equally pleased with what has been taken away: stress. Since Belgian Piétrain boars are stress positive, they often experience shock en route to the slaughter house, resulting in losses for producers. Hypor responded by breeding the Hypor Maxter to produce stress-negative offspring, a big selling point for the Vandeweyers. Because when animals are stress-free, so are their owners.
For those considering a move to Hypor, Ludo says there is nothing but upside. Apart from the other benefits, he is pleased to see an extra 0.5 pigs per litter with the Hypor Maxter – a common occurrence for this line - and excellent mothering ability that ensures the best care for all piglets. That may explain why the offspring are healthier than before and demonstrating good birth weights. 
In light of the significant improvements they've witnessed, it is little wonder that the Vandeweyers are so high on Hypor. Confidence in their breeding lines is critical as they anticipate passing the torch to the next generation. "Our daughter Greet works on the farm with us and will be taking it over one day. It's vital that we have a breeding program in place which is effective, efficient and reliable so we can set her up for success." In the end, it's about peace of mind, and thanks to Hypor and its commitment to Total System Profitability, it's a goal that's well within reach.